Kaao Laad Kaeng (curry on rice) by : Instant Seasoning Knorr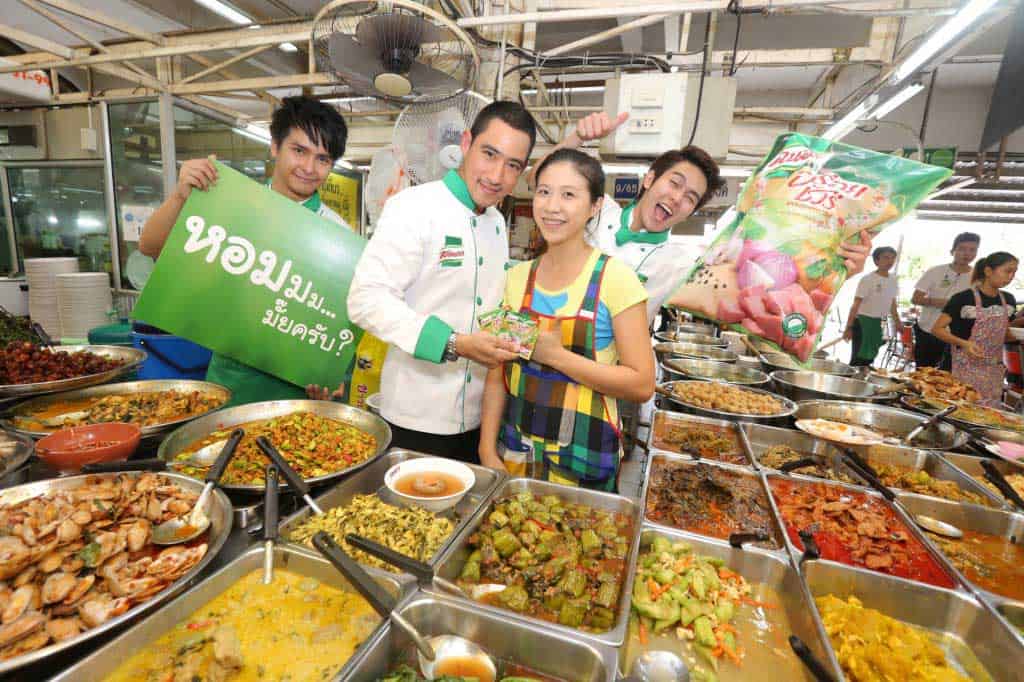 Thai cuisine is usually made of vegetables, herbs and spices made savory by the fragrances of ginger, galangal and lemon grass, all of which are found in curries, soups and beverages; Thai foods are healthy, nutritious, delicious and in available in a variety of tasty and the unique flavour and ingredients. Thai food features sweet, sour, salty, and spicy options that people around the world.
Thai food the way you'll find it in Thailand! Meet Bangkok, the cosmopolitan diners. Other types of Thai street food include 'kaao laad kaeng' (curry on rice) stalls, which are probably the cheapest and quickest places to eat.
Knorr is available around the world.In 1957, flagship Knorr brands like bouillon and soups were sold in 8 countries and by 2000, Knorr products were sold in nearly 90 countries around the globe. In Japan, Knorr is owned by Ajinomoto.
All Instant Seasoning , Knorr