However, for Parcel-Surface (40-60 Post working days) :
After Departure From Outward OE Thailand.
The tracking number doesn't update until the parcel arrives at destination countries.
Customers have to wait several about 2.5 month until there's update with last delivery tracking. *Data used for approximation only.
*Parcel-Surface
Some Food and medication cannot be sent by the aforementioned method because cargo sent by land must be packed in a high-temperature container for a long period of time. If, however, there are purchases, we will make arrangements for delivery as per the buyer's instructions.
** Parcel-Surface available in some countries only.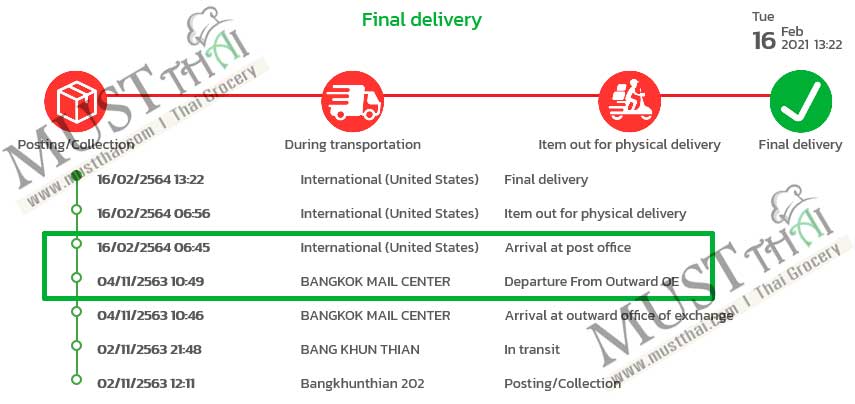 For those who need to use the products within 4 months, please DO NOT opt for surface shipping as the parcel will not be able to track once it has been shipped out until it arrives at the destination country.
** Please note that there might be uncontrollable delays.
*** We can contact Thailand post after 70 Post working days, customers still do not receive packages.