Gaeng Jued PlaMuok Yad Sai is a minced and marinated pork stuffed and pork balls inside pork soups. Add egg tofu and sprinkle with celery. Thai soups are wonderfully flavored as well as being extremely healthy and nourishing. The taste is a little salty so it is best eaten with steamed rice.
Soups are wonderfully flavored as well as being healthy.
pounded together : black peppercorn, garlic mix minced pork meat.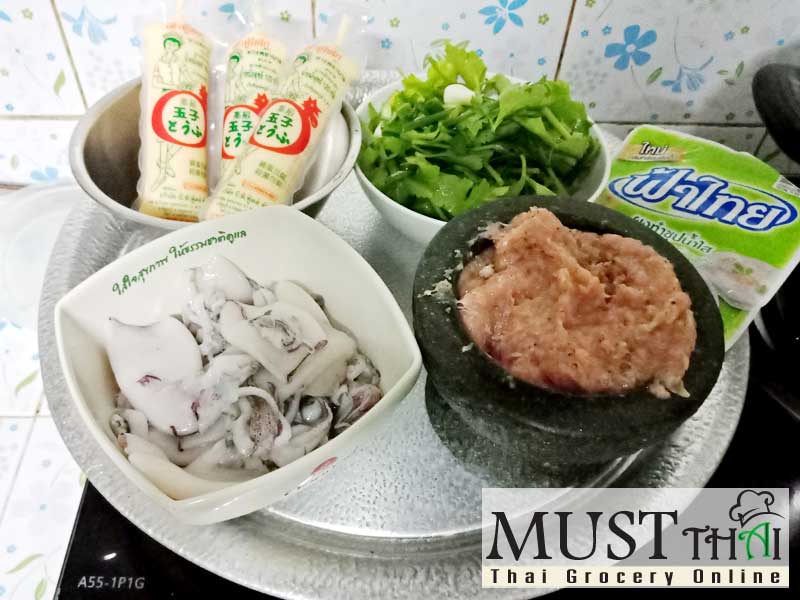 *note : add into stuff the squid about 3/4 only
Creating recommended menus easily, Thai food that is preferred by everybody in the family, and garnish the flavors to suit your personal likings. Easy not difficult nor does it requires rare tools, just find the ingredients and garnishes, enjoy doing it, and you will get your dish Thai menu.
Dish Thai ingredients, your style.
Let's Go!!
List of my Thai dishes